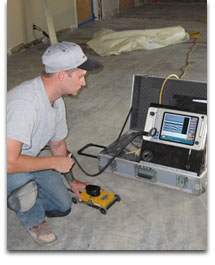 Davis Laboratories offers comprehensive Nondestructive Testing services both in-house and in the field. Methods currently employed are:
Radiography – In-house and field portable x-ray and gamma ray service (including Cobalt 60 for thicker materials).
Concrete X-Ray – Evaluation of concrete and masonry (walls and decks) to locate rebar, conduit and tension cables prior to core drilling or saw cutting. Concrete thicknesses of up to 18″ can be routinely handled, with thicker sections possible under certain circumstances.
Concrete Coring and Cutting – We are here to provide you with the best concrete cutters and core drillers in the industry. Combining our nondestructive testing prior to coring/cutting services allows you to save time and money by scheduling with our company to complete your work.
Concrete Penetrating Radar – Fast and reliable way of mapping out metallic inclusions in walls and slabs up to 18" thick, also possible to detect energized 50/60 hertz electrical conduit.
Ultrasonic – In-house and field evaluation of welds as well as thickness and corrosion checks.
Magnetic Particle – In-house and field using dry powder, wet fluorescent and contrast methods employing horizontal bench, prod & coil and yoke equipment.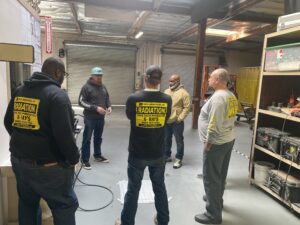 Training – State approved course of instruction, "Radar Safety Training for Radiographers & Assistants."
Liquid Penetrant – In-house and field using visible dye and fluorescent methods.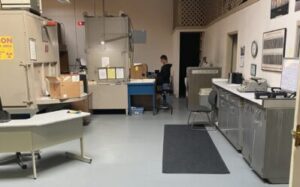 Visual Inspection – Performed by AWS Certified Welding Inspectors.